We should be more concerned with the cognitive and social effects of the next generation of infrastructure we introduce in neighbourhoods, between cities and through towns, shouldn't we? What kind of cultures may our efforts induce?
Financing after a crisis might be exactly the same as financing before a crisis. Institutions may have not changed. Mindsets may have temporarily grappled with the facts, but regressed back to the norm. It is not unusual for roadway expansion to induce more demand for roadway use. That is, 'build it and they will come' like never before, until its built again. That's how the US found itself trapped in what Robert Cevero called 'suburban gridlock'. In his book with the same title, Robert describes the evolution of the US suburbs, how they sprawled largely as a result of the rise of car ownership that was supplemented by large scale highway expansion. Financing these giant concrete sculptures formed the basis of modern America. The Global South is in a unique position, we can see it coming. We can finance in a different direction. If the right factors are thought through, then it is plausible that we could actually get to create something that adds value to the social fabric, not cut through it.
Segregated by design
'Segregated by design' a short-film by Mark Lopez animates some of the complexities associated with the suburbs, and The Projects, or social housing. This is with particular reference to the legal and social (legitimate) exclusion of minorities from the suburban household circle. The effects of not having access to housing due to it being overpriced, or ownership being socially unacceptable was breeding ground for a complex array of ripple-effects. The architects of much of the South African spatial economic foundation, took deliberate actions to align spatial form, with the mind and behaviour of those who interact with it. Transport networks were enablers. The role of transport was to literally articulate the policy prescripts associated with moving people from one type of spatial cognisance to another. One interesting article describes how "…post-apartheid officials have not been nearly as aggressive as earlier governments were in using planning and architecture to achieve their goals". This refers to the introduction of Bus Rapid Transit systems, but it could apply to many other elements in transport and society. 
It's remarkable how segregation by design in the US was orchestrated for a minority group, while in the South African context it roped puppeteering policies to migrate majorities from the cities and urban centres to exurban clusters. Yes, I called townships exurban clusters, instead of the metaphoric image of how clusters of people were put on ships float around the mainland. The trend toward segregation and separation between the US and SA are both intriguing, but they each need deeper analysis. What is compelling however, is 'how' all the modernistic ideals were implemented and eventually reinforced themselves. Just as Townships in SA incubated a culture, a type of psychiatric condition that Chabani Manganyi discusses at times, The Projects also represented a series of cultures which would eventually cross-pollinate. It could be through The Americans, a gang dressed in formal wear in early Johannesburg, evolving through a Thug Life branded shirts and baggy jean for the bourgeois local bootleg. It mutated in parallel strains with fitted Dickies and All Stars for Ama Mapantsula of the later day tied to Kwaito, or loose Khaki Suits with White-Tees and All Stars for parts of the hip-hop culture. The spatial changes reproduced themselves through people, patterns of behaviour and eventually media. Yet, when transport planning takes place, it struggles to grapple with the dynamic sociological effects decisions have on society's inherent fabric.
Spatial cognisance speaks to a sense of community
While I've struggled to grasp Noam Chomsky's PhD thesis on linguistics, one thing I understood was how language represents the organisation of thoughts. When Keith Chen approached the economics of saving with a similar principle, he found that how tense is used in language influences a region's propensity to save. One step further, Edgar Pieterse demonstrated "that hip‐hop cultures offer a powerful framework of interpretation and response for poor black youth who are systemically caught at the receiving end of extremely violent and exploitative urban forces". This is only an articulation of the urban form, its conditions and influences collective positions around issues in the Global South. There is more to space, transport, and infrastructure than meets the eye, and financing instruments should be informed by these tangible-intangibles.
Yet, here we are expecting to finance transport infrastructure, which will influence spatial form, without deliberately considering the effects on spatial cognisance, which is how people organise their thoughts within and about a space. Donald Appleyard's seminal work actually shows this too. Appleyard is renowned for showing that a neighbourhood's sense of community depends on how much traffic is moving around along their streets. Interestingly, he reveals that where there is more traffic, there are fewer connections and worse people feel like they 'own' a smaller share of the street. The same would apply for how transparent the fences around households are, and how many enclosed gated communities are permitted in an area. Proliferating gated communities are probably tied to the shopping factories, we could call "Malls". These structures perpetuate car ownership by design, and require constant roadway interventions because of their inherent inefficiency for housing and retail when populations rise.
Think and reflect first before venturing into financing
Financing transport certainly needs some thought, I could write a more empirical study that explains the various avenues to do so. However, we should be more concerned with the cognitive and social effects of the next generation of infrastructure we introduce in neighbourhoods, between cities and through towns. What kind of cultures may our efforts induce? Will they be creative, inspired, community oriented? Or will they be low-cost, exclusionary, depressing and entrapping?
The City of Johannesburg is doing some interest work in this regard. After the South African Cities Network, a key institutional entity and the 'Corridors of Freedom' initiative they've been doing some interesting precinct development work through the Johannesburg Development Agency. Bus Rapid Transit interventions were great ideas, if they were along the ideal corridors. Even the new proposed Gautrain corridors may well work and change the shape of cities. But what really matters are the underlying considerations within the planning teams, you know. What kind of "Transport Truths" are they using to navigate their decisions. In this regard, I highly recommend Episode 3 of the Just Transport Podcast, where I talk with Nahungu and Rozina about their "Transport Truths" movement and platform. If you are familiar with examples from your neighbourhood or city, do share. 
In any case, thank you for listening to my click-bated rant about financing transport infrastructure "post" the crisis we have probably been in for much longer than many wish to admit. 
Hey! Tune in to the Just Transport Podcast!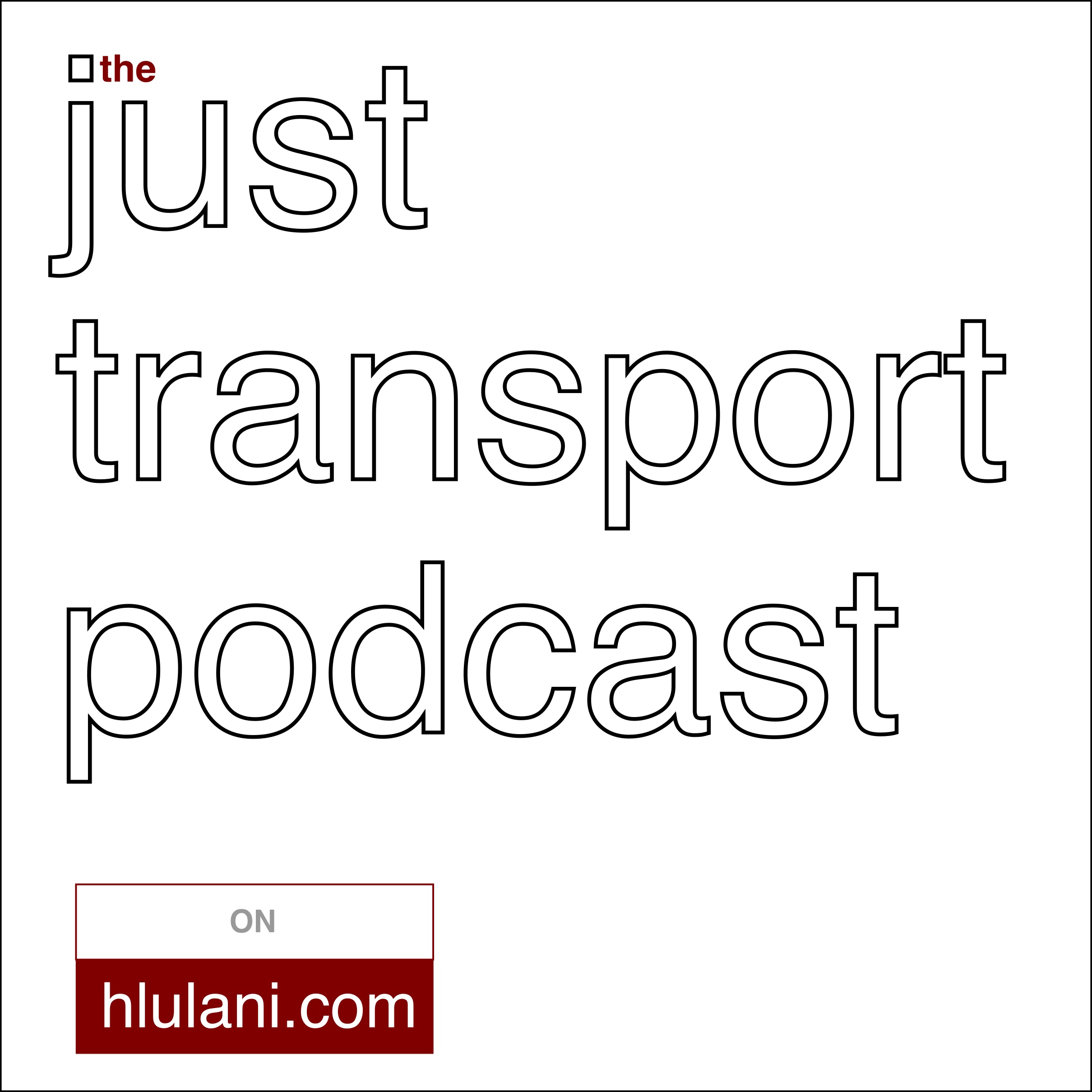 #10 Transport creates informal work opportunities worth streamlining
–
Just Transport Podcast
Young people account for 60% of the national unemployment rate! Instead of loitering our streets, an undocumented number of young people all over South Africa have taken to the transport sector for a living—but more could be done. In our neighbourhoods, we see boys run newspaper stacks, buckets of juice, and biscuits between the dotted lines; others bend their fingers to hang toys, cell phone accessories, fruits, vegetables and other items at intersections. Base music by: KeiGi.